Bodywork with the Grinberg Method®
Experience Grinberg Online!
Sessions in English, German and Dutch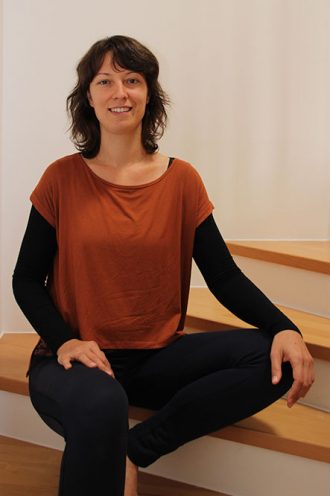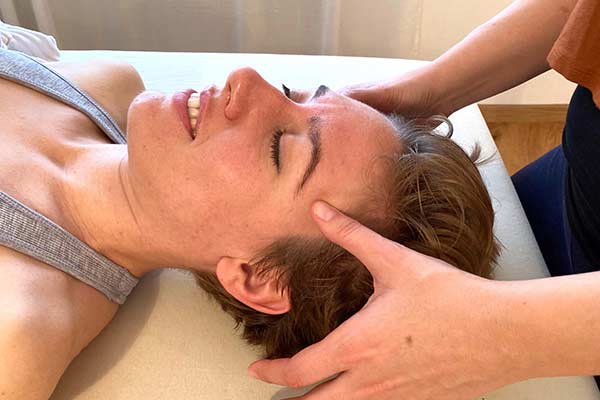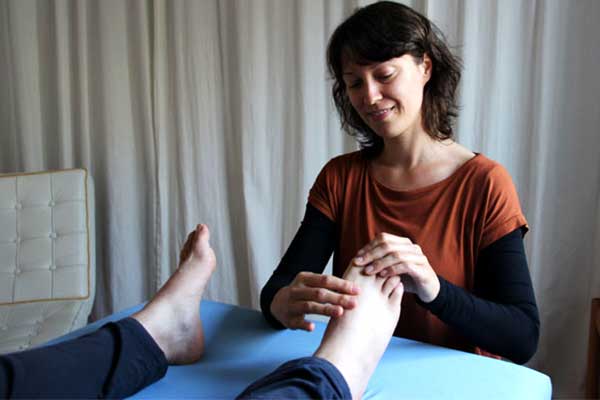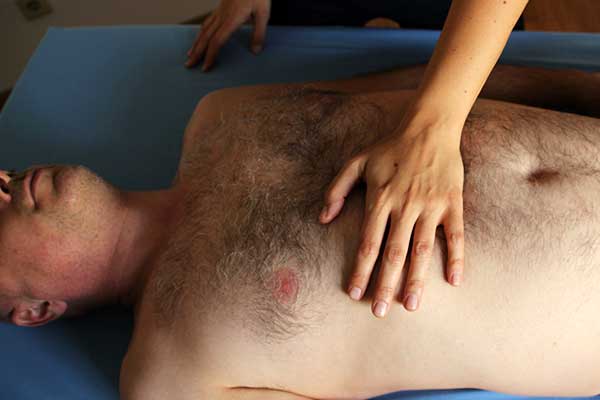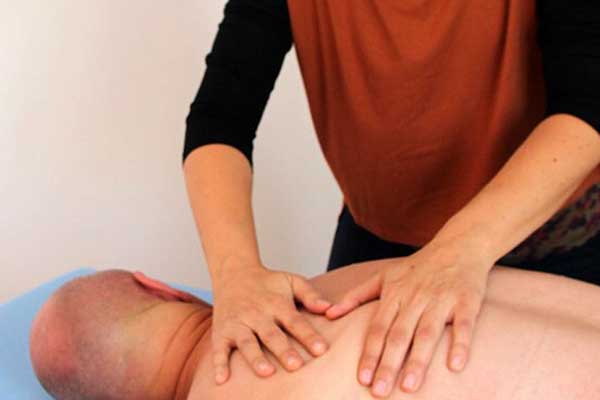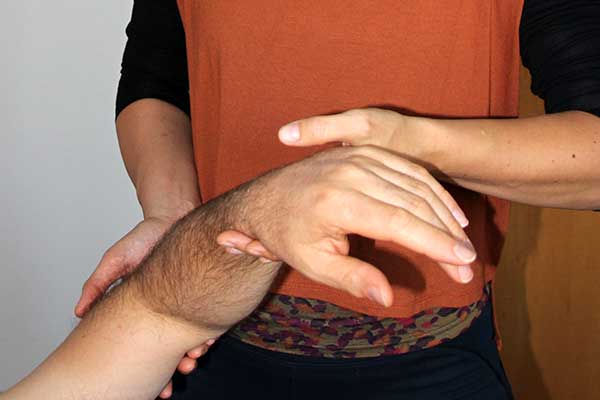 The Grinberg Method® supports you in learning new things – about yourself and your body -, to stop old, limiting behaviour patterns and to live your full potential.
In your first Grinberg session, after a detailed foot-analysis and our talk, you will choose an aim for the subsequent process.
Some learning goals have to do with dealing with pain or persistent conditions in the body:
"With my headache I lie flat for two days without medication. I want to change this condition". "I would like to sleep better."
Other topics for a Grinberg session series are about hurdles that you want to overcome or qualities that you want to develop.
"I am often so reserved and I want to express more of my creativity." "I want to learn to deal better with my fears."
With the Grinberg-Method® you can find ways to reach your small and bigger goals.
I am looking forward to working with you.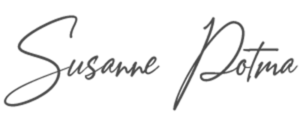 What can the Grinberg Method® do for you?
Versatile – tailored to your needs – in times like these ONLINE.
Would you like to work with your body?
What can I expect from the Grinberg session?
The first Grinberg session
Come in comfortable clothes that do not restrict you and let you breathe freely.
After a detailed Foot Analysis, the main topic and goal of the session or session series is decided. I then select appropriate techniques from the Grinberg Method® and put together a session that supports you and your body through touch and verbal guidance to achieve your learning goal.
Afterwards there will be the opportunity for a short exchange about your experience during the session.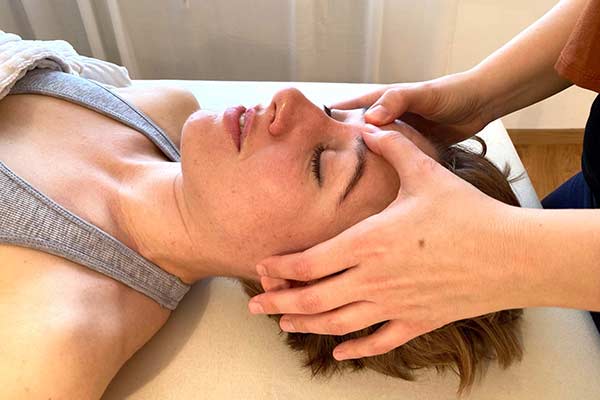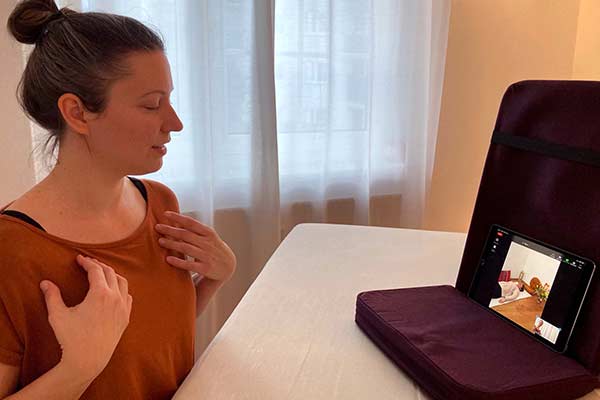 Do you want to try an online-session?
Contact me now for your first appointment!
Grinberg Method Online-Sessions
Experience a Grinberg Online-Session in English, German and DutchI offer Grinberg Online-Sessions to support your wish to develop, learn and grow. The Grinberg Online-Sessions are an opportunity to bring more attention to your body and find your manner of breathing that supports you in all life situations. In the 1 on 1 sessions you will learn to deepen your connections to your inner strength, your bodies wisdom and inspiration. We can connect via Zoom or other channels that you prefer. In the first session we will define your Learning Goal using the Grinberg Foot Analysis and your desired outcome. Based on the Grinberg Foot Analysis and your goals I will develop a session plan specifically for you.
Possible Learning Goals:
Dealing with emotions like anger or fear through the body
Learning to relax – finding release from physical issues
A quiet mind – focused thinking
Feeling energized
Breaking old habits
Restful sleep
Breath more fully
During the session you will lay down or sometimes sit or stand. With the camera on you, I am able to give you appropriate instructions for your breathing, for focusing your attention on your body, for relaxing, contracting or letting go. A resting period followed by reflecting on the experience will end the Online-Session.
I find the Grinberg Method® incredibly helpful for changing old habits and supporting the body to rebalance itself.
Contact me now for your first appointment.
I am looking forward to hearing from you.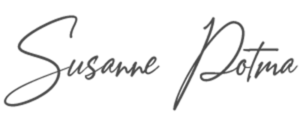 How my clients have experienced the Online-Sessions
"I had a online session with Susanne yesterday. First we talked for about half an hour to clarify what we wanted to work on, then another hour with me on the mat to work with my breath. Her questions came straight to the point, and although I had worked on this topic many times before, I had insights that I had not had before. I felt seen, understood, held and cared for all the time. Susanne was incredibly concentrated, attentive and precise. I especially liked the fact that she was emphatic and yet did not conform to my story. Thank you Susanne, you are very professional and highly recommended!"
Nili
Artist
"In the last year I had increased pain in my lumbar spine and was often restricted in my movement. One week before my first online session, I felt a sharp sting in my back and the pain went down to my right foot. Despite medication I suffered and could not find peace. Fortunately Susanne offered me an online session for which I didn't have to leave my flat. Through specific instructions I was able to release tensions, feel emotions and let the energy flow in my body. It was a great feeling, my body vibrated and I felt brave, happy and loved. The pain in my leg and also in my back had almost disappeared. After the session I felt free and full of confidence. I still felt a lot of energy flowing through my body. The most beautiful experience was to understand that I can dissolve the pain myself. (of course with the help of Susanne!!) The tension in my leg came back, but I was able to release it by breathing and relaxing, which also reduced the pain. I practised what I had learned, so to speak, and was finally able to sleep and rest again. The second online unit worked just as well as the first. I was able to let go well again and feel the conditions in my body. Whether online or in person, the Grinberg Method helps me to release my blockages, not to suppress my feelings and to develop a good body awareness! I am very grateful that I can learn this process from home!"
Ricki W.
Pedagogue
"I did the foot analysis with Susanne and was admittedly surprised by the positive experience I had here. Due to the current situation it was unfortunately not possible to meet Susanne in person, so we organised a meeting via Zoom. It worked better than I had expected. I made myself comfortable at home, in familiar surroundings, and followed Susanne's instructions. She looked at my feet and asked questions. By analyzing my feet, Susanne was able to see that certain emotions cause a certain physical symptom in me. We went deeper into awareness and recognition of certain connections. With an effective breathing technique, which Susanne showed me, I was able to work on the emotions and actively take care of them. This gave me a new perception of my inner state, but also of my physical condition. It was a thoroughly positive experience for me. Susanne was extremely competent, patient and sensitive. I felt trust and attention. It was wonderful to have met someone like Susanne at times like these. After the treatment, I felt light and could feel new energy flowing within me. I can really recommend these sessions to everyone!"
Mag. Selma G.
Office Manager
"I didn't know the Grinberg Method before – but it's incredible how effective it is. A wave of destiny brought me to Susanne. Susanne has now supported me many times in difficult times and situations. My life became (again) more positive and easier. In times of Corona it is unfortunately not possible to hold a session with Susanne in person – but she manages to find access to me in the digital world via video call. And God knows these times are not easy for me right now. Fear is my new companion – but Susanne has managed to teach me how to let my fear flow and use it for me, and so it is a simple and lasting salvation for me. Of course, it doesn't happen overnight, and I am immediately "free of fear" – but through the Grinberg Method I have learned to deal with the fear, to use it for me. And to breathe again. It gives me much more quality of life again!"
Petra K
Writer
or leave your own message on facebook
Choose your favourite option.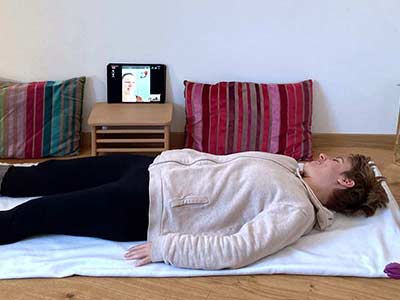 Online Session
Comfortable in your home
First session with foot analysis and subsequent session 90 min for €100.
From second session 60 min at € 80.
10 online sessions 10 sessions of 60 min     for € 770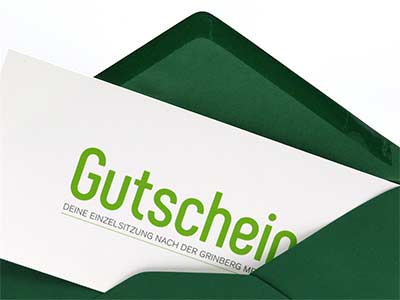 Gift Voucher
Make someone happy with ease.
Proposal:
Present someone with the ultimate vacation: Give a Grinberg Learning Process as a gift.
Amount freely selectable
I am looking forward to hearing from you.
Interested? I am looking forward to your message!
Susanne Potma
Qualified Practitioner of the Grinberg Method®
Phone: +43 650 7130147
Email: info@susannepotma.at
Adress:
Brünner Straße 209/2/7
1210 Vienna, Austria
Practice hours:
Monday till Friday 
Dates by appointment only!
Certified Practitioner of the  Grinberg Method® 
Subscribe to my newsletter now!